1. Necessity of security food
The demand of domestic food market has risen, while food security problems still exist, and seriously damage people's health and affect consumers' consumption climate. More people show their distrust on food safety. Thus, the necessity for security food is growing, and anti-counterfeiting packaging solution is the right choice to defend.
2. Security technology application on food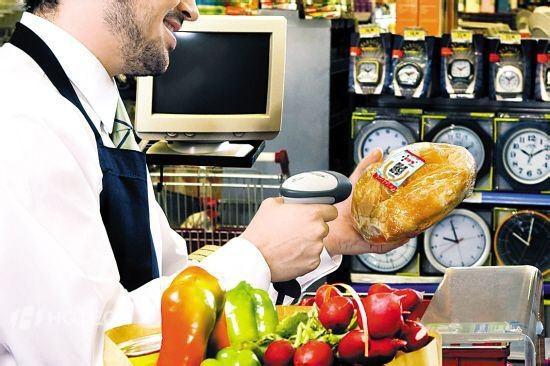 To meet the demand of food industry, HG image applies advanced anti-counterfeit techniques to the food packaging solution. With the unique visual function, it helps us to realize the integration of anti-counterfeit label and packaging.
Using QR code labels, RFID and smart PDA on food solution to real-time record the supply chain information of agricultural products. And whole process traceability system for the record, read and write, which can be connected with enterprise ERP so as to share details, achieve effective supervision over the use of raw materials, pharmaceutical.
On the other hand, consumers can make a query on product name, source code, production base, production (picking) time, residue detection, certification type, delivery time, distribution points and other informationby self-service terminals POS, smart PDA and smart phones, etc. What's more, production environment, processes, testing certificates can be displayed through the Tablet PC.
3. Exclusive advantages of security food
1) To make use of holographic relief, micro text, lens, filp-flop, demetalized other anti-counterfeiting techniques, the unique visual effects and security features can be integrated on anti-counterfeit labels and packaging solution.
2) To set up cloud platform system that can trace full process food information, such as product information, business information and transportation process. With this food solution, we can use the comprehensive monitoring management, ensuring food quality and consumer rights.
3)To apply integrated anti-counterfeiting packaging techniques, break the limitations of traditional security. With variety of science and technology and management techniques, HG Image can produce hologram products with high anti-counterfeiting ability.
4. Food Security Case